Episode 083
People Like Depreciation Corner!
May 4th, 2023
50 mins 30 secs
To mustache, or not to mustache. (Andrew needs to know) The migration assistant is fantastic, and you got how much RAM!? Do you have a series of items you carry around every day? We learn Martin is actually in Europe and loves clubs with pokie machines. And yes, Andrew does have a Rube Goldberg machine as his computer.
Grooming Corner! 00:00:00
Jason's New Computer 00:04:20
Clone 🐑
16" MacBook Pro

M2 Max
96GB Ram 🤯
2TB SSD

181 weeks = 3.468857 Years 🧮
Everyday Carry 00:13:20
One Prime Plus Shout-out! 00:27:30
Andrew Talks a Lot about Something 00:29:35
Jason's HV Search and Accessibility Project 00:39:50
Hemispheric Views is a podcast that covers various topics such as technology, personal productivity, and life in general. The podcast features hosts Andrew Canion, Martin Feldman, and Jason Burk, who discuss their perspectives on different issues based on their hemisphere - Andrew is in Australia, Martin is in Europe, and Jason is in North America. The podcast also includes a segment called "Story Time with Scotty" where Scotty shares his insights on various topics. In addition, the podcast occasionally features guests such as Vincent and Manton Reece. One Prime Plus members can suggest topics and have their suggestions featured on the podcast. The podcast also has an App Corner segment where the hosts recommend useful apps such as Book Track, a book management app. Recently, the podcast discussed the different kinds of sausages and how they are eaten, based on a suggestion by a One Prime Plus member. The podcast is available on Supercast and features show notes and transcripts in one place.
Hey Vincent! 👋
Hey Manton! 👋
Hey Scotty! 👋
Hey David! 👋
Extras
​
If you're curious about how editing one of these episodes is done, check out this second video that Martin posted of his editing process!
​
​
Credits
​
This episode was edited by Martin using Ferrite.
​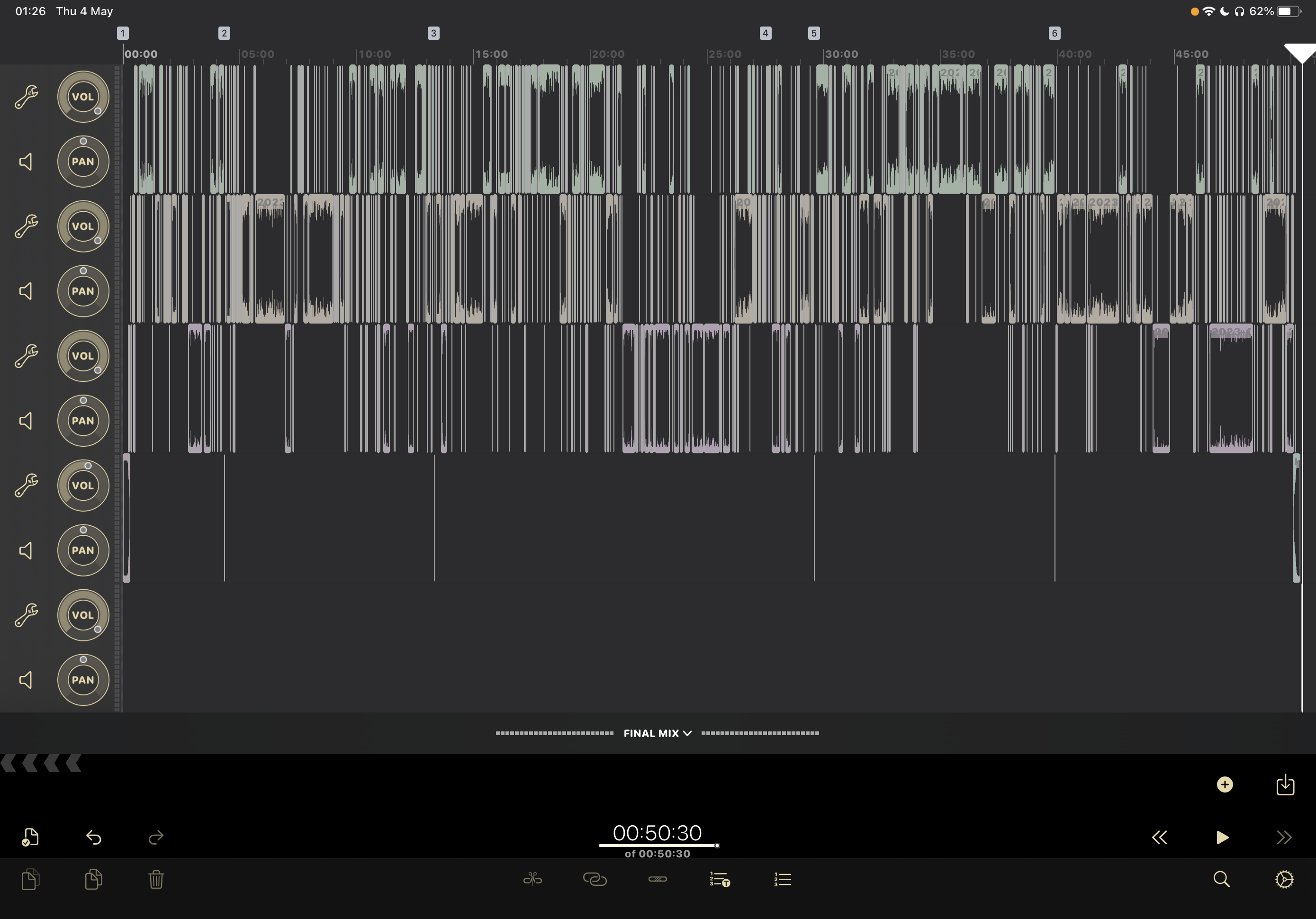 ​
​
📧 hello@hemisphericviews.com
🕸 hemisphericviews.com
📣 Chat with us on Discord
🐘 Chat with us on Mastodon
⭐️ Chat with us on Micro.blog
🐦 Chat with us on Twitter
💬 Catch up with Andrew
💬 Catch up with Martin
💬 Catch up with Jason
💸 Support the Show on Supercast!