Episode 060
He Just Takes It from Me!
June 16th, 2022
46 mins 51 secs
60 episodes! How did that happen?! Andrew surprises himself with a gift that he bought for himself, Jason considers what makes apps appealing (when perhaps they weren't at first) and Martin acts like a massive nerd in public.
Coins with Feet! 00:00:00
New One Prime Plus Member! 00:01:50
Gaming Corner! 00:04:20
Doritos 🧀
You all knew about his flat tire before him as well, right?
We do not actually have a YouTube video of Andrew changing a tire.
Stay with us, the pay-off is coming!
The non-plus Steel Series Nimbus Controller is no longer available.
There's a Tire Shop Discord?!
Double U Double U Dee Cee Two Thousand and Twenty-two 00:13:25
Don't worry, there will not be an Apple Car, I assure you.
Stage Manager 👩‍💼
Andrew Canion Series X 00:21:40
BREAKING NEWS! 🚨
He got a Series X! 🎉
Happy birthday, Andrew! 🥳
Andrew Canion, Security Specialist 00:24:05
Anzac Biscuits 00:31:45
Soft or hard biscuits? You choose! /poll
Cookie or biscuit? Uh oh...
App Corner? 00:32:45
Dracula Theme 🧛‍♂️
Teams for Home! (Nope) 👎
Slack 🗣
That was Cookie "Meeowwww" 🐱
Agree to agree. 🫶
Jason's Show Notes 00:45:00
Extras
Curious how editing one of these episodes is done? Check out this video Martin posted of his editing process and flow!
Read an auto-generated transcript of the show.
Credits
This episode was edited by Martin using Ferrite.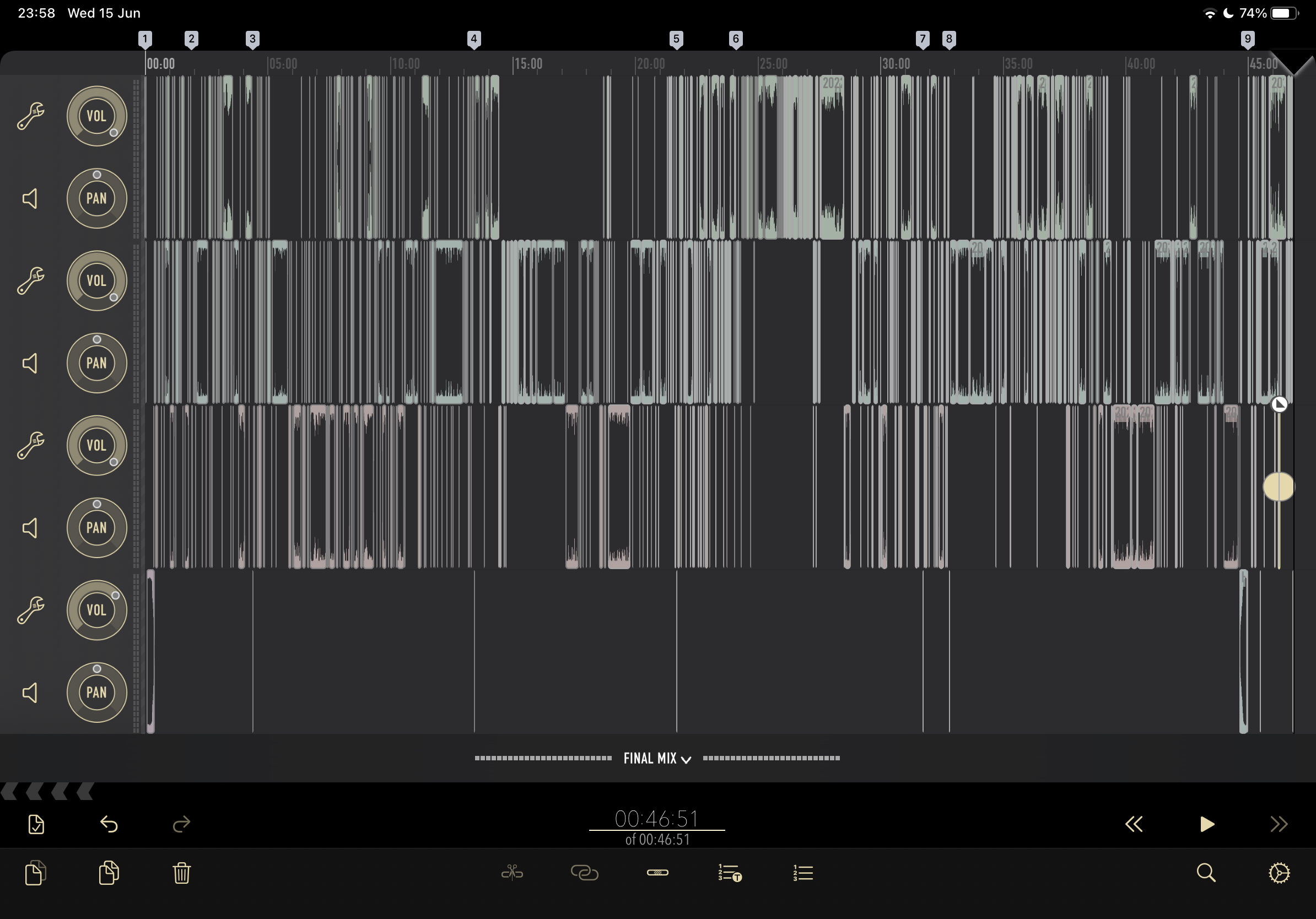 ---