Episode 059
Flip the Bit!
June 1st, 2022
54 mins 40 secs
Woohoo! Arcadia June is back in 2022 and we can't wait to receive your high scores on Discord!
In the episode, Andrew continues to practise his singing, Jason makes his desk even more complicated and Martin inadvertently crushes Andrew's soul. Whoops!
Arcadia June Vol. 2 00:00:00
Andrew Is a Professional Sportscaster 00:02:45
East Vs West 00:06:35
New One Prime Plus Member! 00:10:55
Get all up in that back catalog!
Follow-up: iPad Notebook Apps 00:13:37
Safari Bug — Pages Not Loading 00:16:55
Monitors Are Like Tribbles! 00:23:25
🟨 Playdate Corner 00:29:40
Be Cool With Poolsuite FM 00:31:15
🦶Gaming Corner 00:32:45
Media Corner: Podcasts (Thanks, Laker!) 00:41:20
Andrew's Podcast Picks 1️⃣
Jason's Podcast Picks 2️⃣
Martin's Podcast Picks 3️⃣
Other items 🔢
Outro 00:53:30
Extras
Curious how editing one of these episodes is done? Check out this video Martin posted of his editing process and flow!
An auto-generated transcript of the show can be found here.
Credits
This episode was edited by Andrew using Ferrite.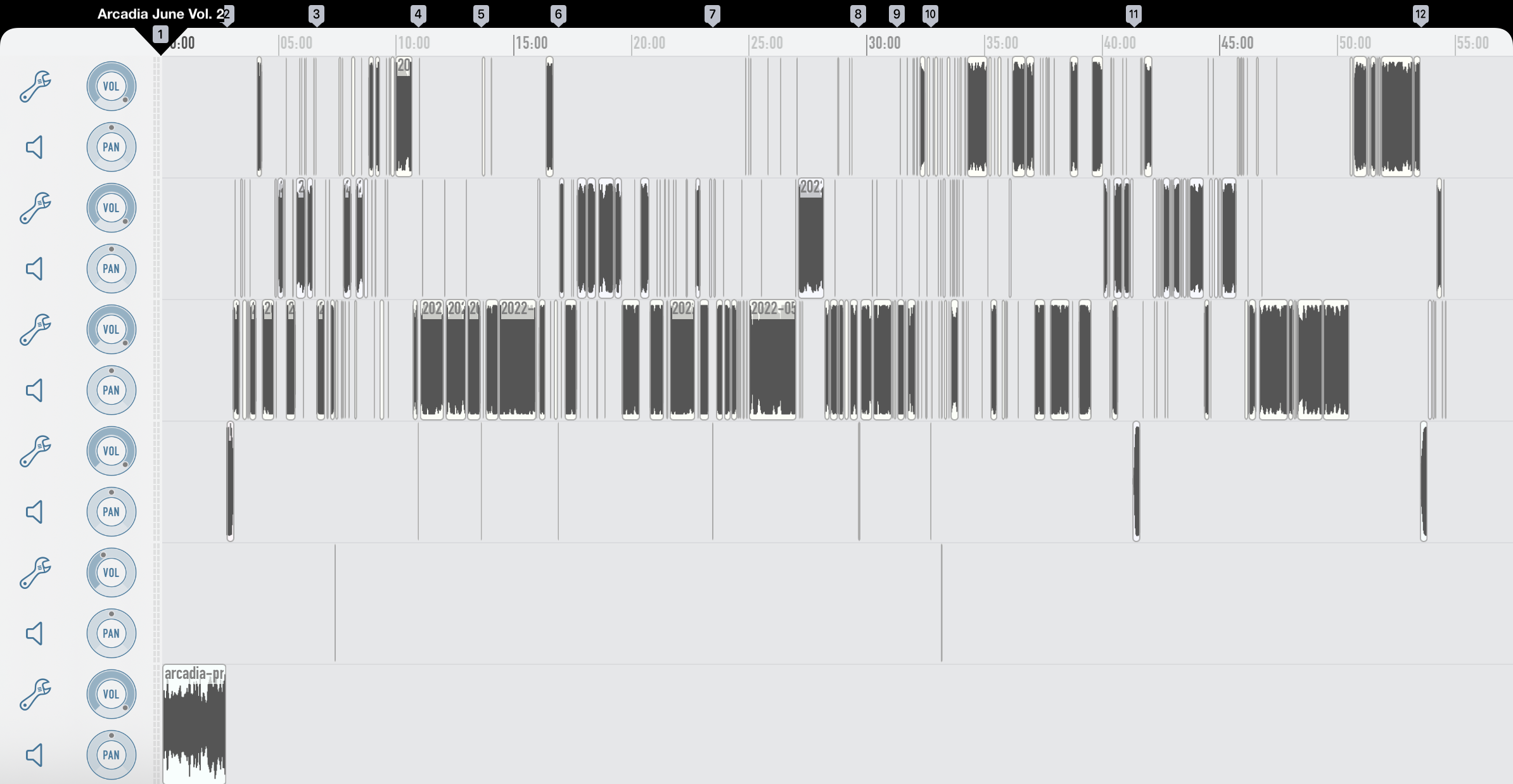 ---