Episode 045
He Will Never Be My Spider-Man!
December 30th, 2021
1 hr 15 mins 35 secs
Welcome to our extended finale for 2021! Andrew meets Alfred and makes a dangerous tweet, Jason goes on his own EOFY spending spree and Martin jacks in.
Thanks for a great year, Hemisphereans!
Hemispherry Christmas 00:00:00
Welcome Hemispheric Basketball Views 🏀
Weather Check ☃️☀️🥵 00:05:40
Perth Weather: 44°C (111°F)
Wollongong: "Nice"
Portland: -3°C (27°F)
Beach Update 00:10:00
Spotlight or Alfred? 00:10:45
Andrew's Apple Credentials Under Fire 00:22:25
Steam 🧖‍♂️
Terraria 🌳
YNAB (I am kind of sick of this making it into the links.)
Analog(ue) Pocket 00:33:55
iPad Mini 00:39:50
👋 PayPal & Venmo 00:50:50
PayPal (Not worth linking to) 👎
Venmo (Read above) 👎
Media Corner: The Matrix & Spider-Man 00:52:55
Our Picks Of The Year 01:01:50
Not picks, just more links.
Thank You & Goodbye 01:14:05
Thanks, everyone! We appreciate you joining us! 😀 ❤️
Jingle Bells is old!
Credits
This episode was edited by Andrew using Ferrite.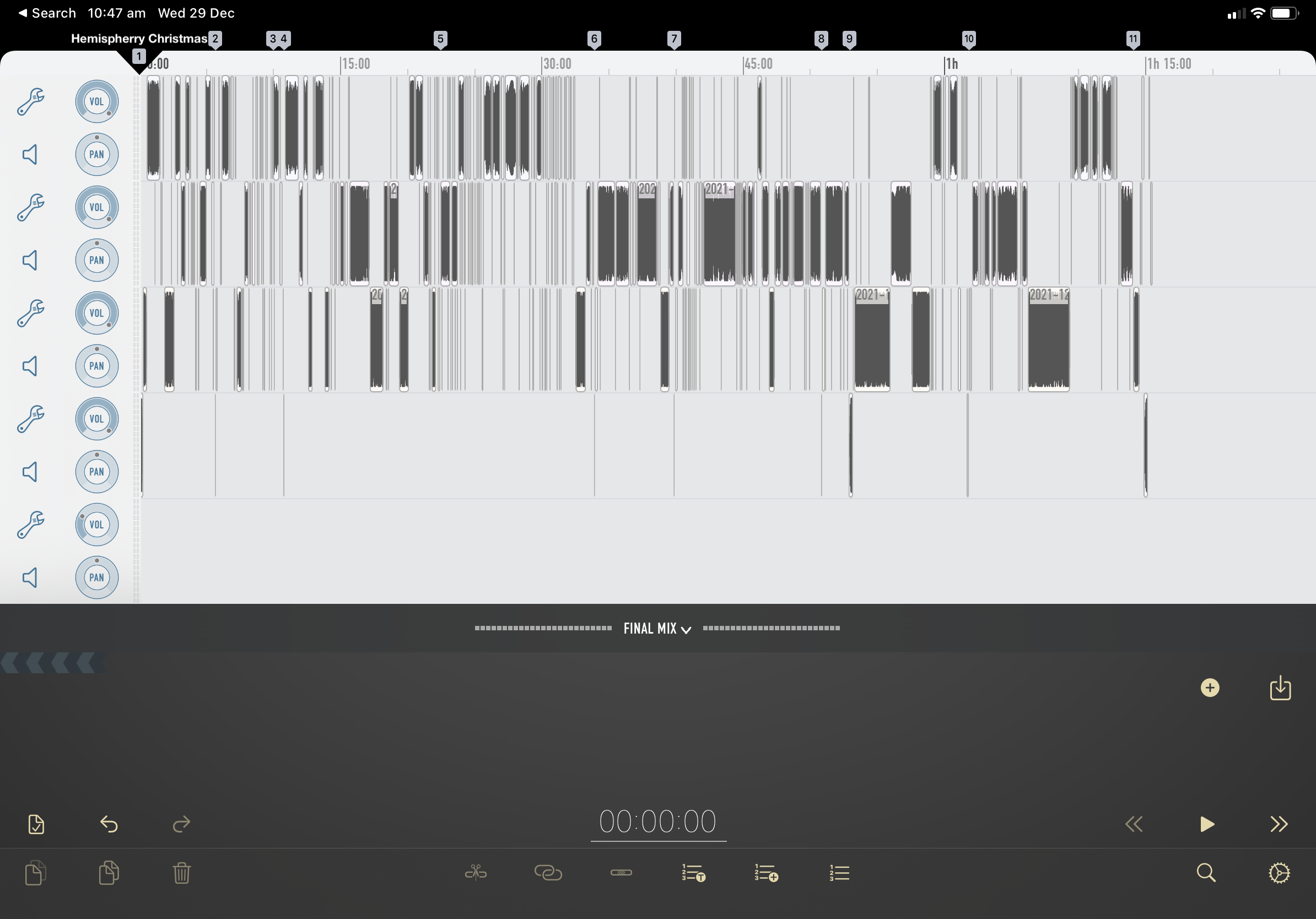 ---