Episode 073
I Can Delete You from this Note!
December 15th, 2022
48 mins 56 secs
In the second to last episode for 2022: Andrew has a big shoutout for Monster Cables. Martin solves Andrew's audio (or is it video?) problem. Jason does some inefficient shopping for Kangaroos.
Ventura System Settings 00:00:00
Caught in a Trap 00:01:00
Christmas Mike 00:03:35
🎅
These chapters are moving quickly! 🌪️
Our New(?) Show Notes System 00:03:55
Shoutouts.lol 00:04:50
More Show Notes Discussion 00:10:10
Sonos 00:12:55
Hirsute Martin 00:20:25
Focus Modes 00:21:25
Retail Corner 00:36:10
Business Corner 00:42:45
Apple 🍎
Endorse him for Podcasting folks! 🎙️
Extras
Curious how editing one of these episodes is done? Check out this video Martin posted of his editing process and flow!
Credits
This episode was edited by Andrew using Ferrite.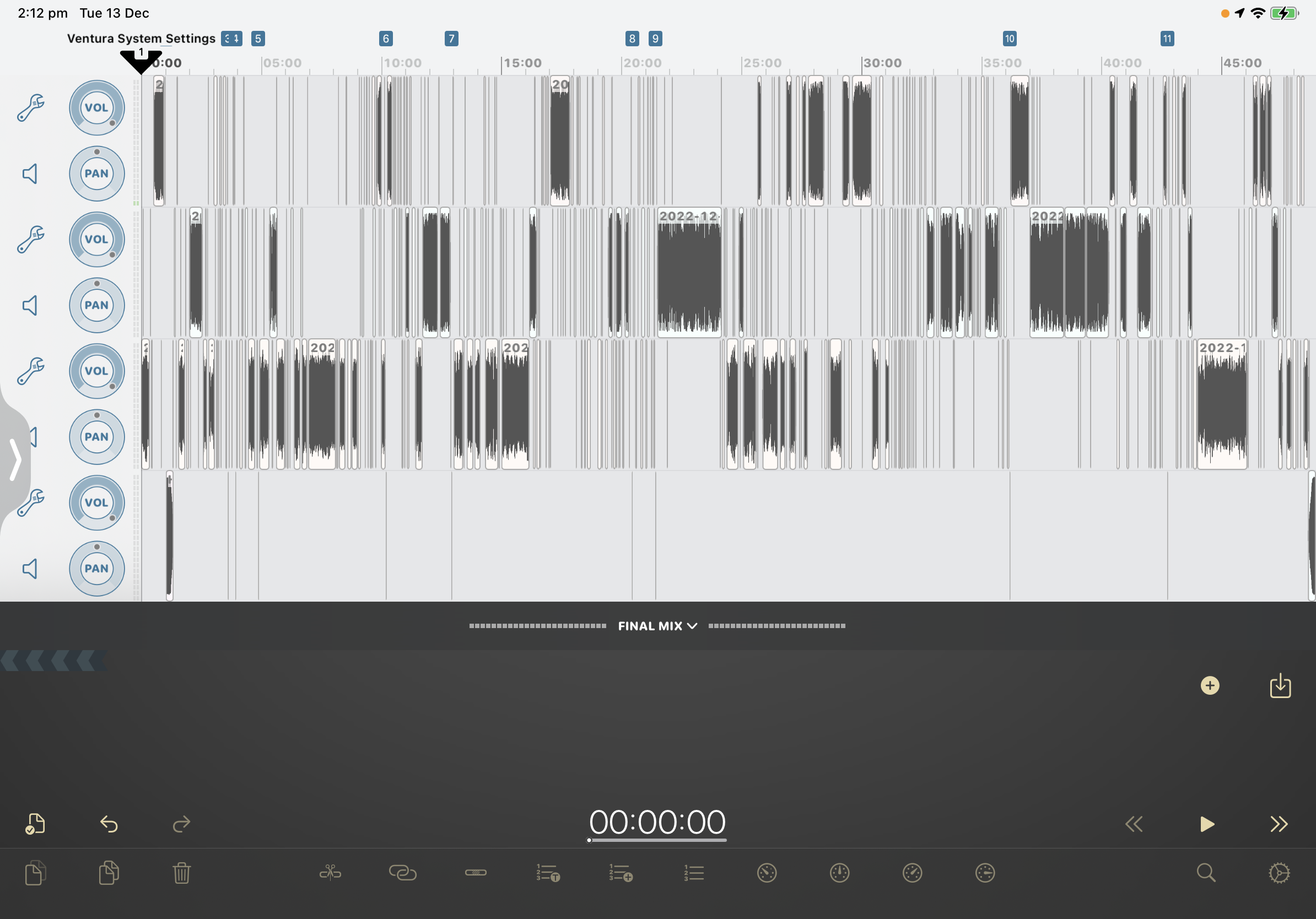 ---